Understanding The Latest On Thai Cannabis Laws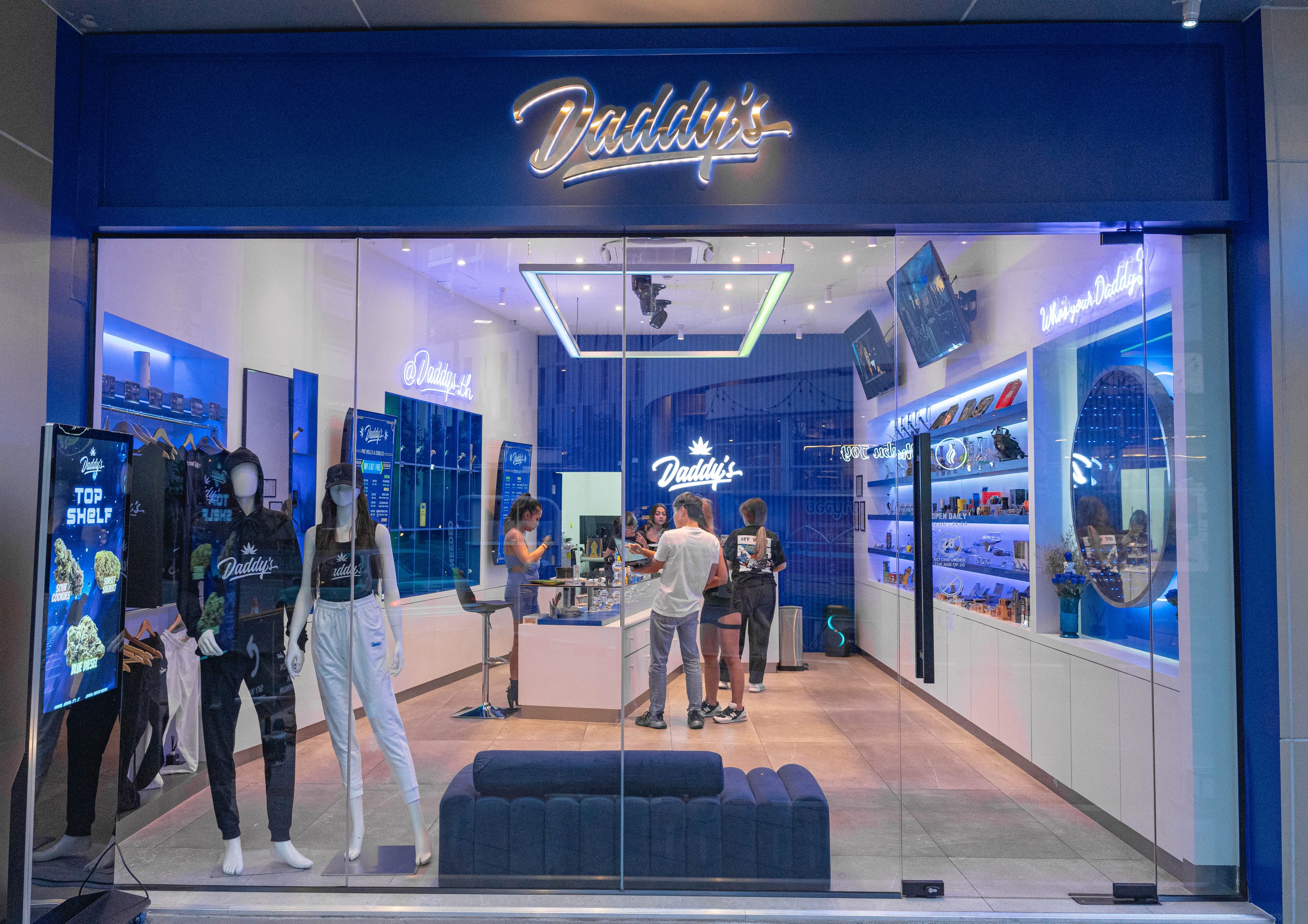 Netherlands, say goodbye to being the first country tourists think of when considering using marijuana!
Well, with certain differences in usage laws. The fact that Thailand became the first nation in Southeast Asia to decriminalize cannabis is a gargantuan step forward. For decades, the Thai lawmakers have been oscillating between deciding for or against. As of June 9, 2022, marijuana is officially legal in Thailand.
As is the case with every freshly implemented law, weed and hemp users in Thailand have to be aware of certain regulations, limitations, and exclusions. Here at Daddy's, we want to make sure you are cautious before you make any plans.
The focus on these precautions are not meant to take away from the historical significance of this event. Fact is, Thailand is the first country in Southeast Asia to experiment with the profitability of the cannabis market. Due to the fact that it already has a tourist-friendly infrastructure, there is no doubt that the only way from here is up. This means it will serve as a prime example for other Asian countries to follow.
Decriminalization And Legalization Of Cannabis In Thailand
Thailand has been renowned to have some of the most punitive drug laws in the world. The 80% of incarcerated citizens serving time for drug-related charges further add to the weight of this incredible 180 degree decision to decriminalize marijuana.
Initially, marijuana and hemp were found in Category 5 of the Thai Narcotics Act, established in 1979. Although Thailand approved the use of medical marijuana in 2018, the Thai Food and Drug Administration decided to decriminalize it 4 years later, as long as it is used for medical and other health-related purposes.
Moreover, once the legalization went through, households were to receive 1 million cannabis seedlings, courtesy of the Thai government. The Ministry of Public Health in Thailand has classified cannabis and hemp as controlled plants.
There are certain regulations that differentiate how tourists can use marijuana - and any derived products - in Thailand in comparison to the Netherlands. Although tourist hives like Bangkok's Khao San Road is still a smorgasbord of nighttime fun activities, it still doesn't offer the complete freedom the red district in Amsterdam does.
The local FDA (Food and Drug Administration) only decriminalized products with less than 0.2% tetrahydrocannabinol (THC). This means that it is still illegal to consume extracts of over 0.2% THC.
Only people aged 20 and over are allowed to use or possess any products that contain cannabis. Doctors' prescriptions are exceptions, regardless of age.
Smoking cannabis in public is illegal. Unless the product is meant for health or medical reasons, the fines for using marijuana recreationally in public are pretty hefty: a combination of jail time and a 25,000 Baht (about $700) fine.
Medical and Health-Related Purposes
So what exactly are the laws referring to by "medical and health-related purposes"? The answers are still vague, but here are some of the areas of the human body that marijuana-based drugs can positively affect:
Glaucoma
Muscle spasms
Pain treatments (such as post-surgical or brain cancer)
Brain-related conditions (like epilepsy, dementia, strokes, or sclerosis)
Mental health disorders (like anxiety, PTSD, OCD, and depression)
Gastrointestinal disorders
Although the exclusivity of health and medical purposes limit the usage, this means that cultivation and possession are legal. The law is still in its infant stages, and since Thailand's strategy is to infiltrate marijuana in medical and wellness fields, it will no doubt undergo changes that may be increasingly profitable for the tourism market.
Regulations On Cultivation and Distribution
The new cannabis regulations don't exclusively affect tourists. Once they leave, Thai residents still need to know what rules they can work around in order to legally cultivate and distribute marijuana and hemp products. The main point is that both activities are legal in Thailand. Residents just need to adhere to certain steps.
On the same day the legalization took place, the FDA released an app called "Plook-Gan". This is basically a website where people can register their cannabis and hemp cultivation information. There are no questions asked, but it is an efficient way for Thai authorities to keep a record of amounts and whereabouts of cultivated product.
No, this is not solely for a 1984-type scenario. Plook-Gan can also be used for businesses to find information on the best sources to fulfill their cannabis needs. So not only are households allowed to cultivate cannabis plants if they properly register their cultivation, but companies can also obtain permits to farm the plant.
These encouraging regulations also make the desire to import cannabis- and hemp-based products less viable. This is a good thing, because coincidentally, importation of any hemp- or marijuana-based products into Thailand is strictly illegal.
Get Your Legal Cannabis Here
"We are ready to achieve that point if people have a better understanding of how to use it correctly" said Public Health Minister Anutin Charnvirakul following the legalization in the Bangkok Post. Moreover, co-founder of cannabis travel platform InnDica, Monique Jackson-Fitzgerald, announced that local residents will even receive educational courses in commercial cultivation and other related business opportunities.
The fact that the Public Health sector has developed an educational strategy regarding the cultivation of cannabis is the start of a steady economical growth for Thailand. This also comes as a result for increasing support for decriminalizing cannabis in recent years.
This would also reduce the crime rate and create multiple employment opportunities. Thailand officials accepted that there are way more upsides than downsides to legalizing cannabis. With this bright future ahead, all that is left is to find a go-to marijuana dispensary.
We recommend Daddy's.
Daddy's provides a vast range of cannabis and CBD products, as well as premium weed strains. We pride ourselves with having the most extensive strains menu in Thailand. All that with the options of in-store purchasing or delivery services that bring exactly what you need directly to your doorstep.
Don't believe us? Message us and we'll answer all your questions about quality, products, frequent deals, and anything else we can be of assistance with. Or better yet, come into our store and let one of our knowledgeable and friendly bud-tenders tell you more about our promotions. If you've never paid a visit to Daddy's dispensary before, you won't find a reason to go anywhere else afterwards.